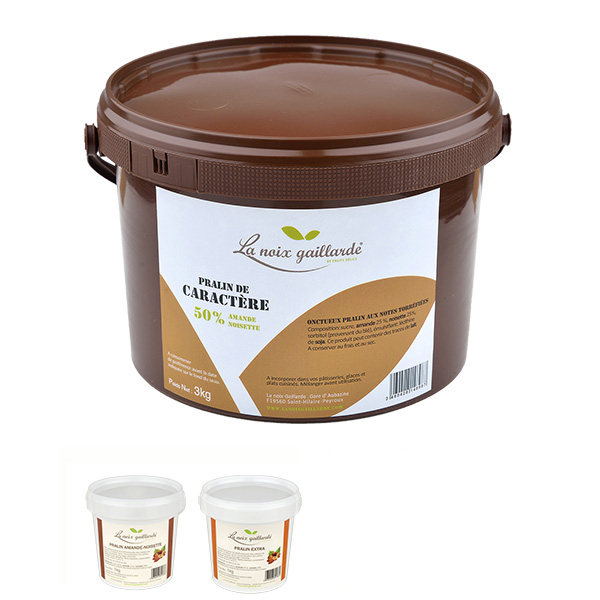 Pralines
Our pralines boast a smooth, creamy texture and an intense nut flavor with a roasted touch.
Made from 50% nuts and 50% sugar with no additives or preservatives, our pralines are prepared in the traditional way in our own factory. We can custom-create recipes, drawing on our expertise in roasting and caramelization, or by adding toppings such as nut pieces. Ingredients and proportions can be adjusted to suit your needs.

Uses :Ideal for use incorporation in pastries, ice creams or simply on toast...
PRODUCT RANGE
Walnut
Hazelnut
Almond
Pistachio
Pecan nut
Cashew nut

OPTIONS
Nut pieces
Roasted
Caramelized
Cooked in the cauldron
Organic

PACKAGING
200 g jars or metal cans
1 kg, 5 kg, 20 kg & 30 kg buckets
200 kg drums
1
LNG certifications
Product quality and performance